Get ready for an unforgettable summer adventure!
Join us from 22nd to 27th May for an action-packed summer camp filled with exciting activities like scuba diving, rappelling, valley crossing, and more. Each activity provides personalized fun learning & fosters resilience, creativity and out of box thinking.
Don't miss out on this opportunity to make new friends, learn new skills, and create unforgettable memories. Open for all students, both Oakridge and other schools.
Duration : 22 to 27 May 2023
Age : 9 to 15 years (Grade 4 – Grade 10)
Timings: 9:00 AM to 12:30 PM
Registration Fee: Rs. 6999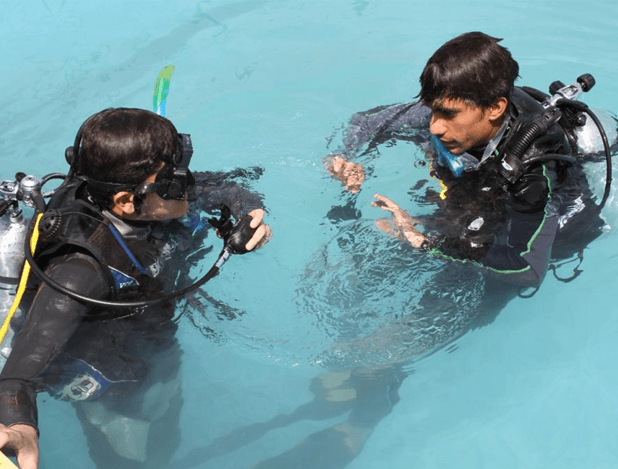 SCUBA DIVING
Take the plunge and explore a whole new underwater world! Learn basics of scuba diving which include knowing about scuba diving sets equipment, hand signals, underwater breath, underwater swim and many more related to scuba diving. Also, get to be a part of exciting underwater treasure hunt and many more activities.
Sign the declaration form
Board our School Bus at the given common highway pick up points from NAD
Join us on the date of Camp