Oakridge Junior Model United Nations 2022
Dates: 4, 5 and 6 November 2022, Friday to Sunday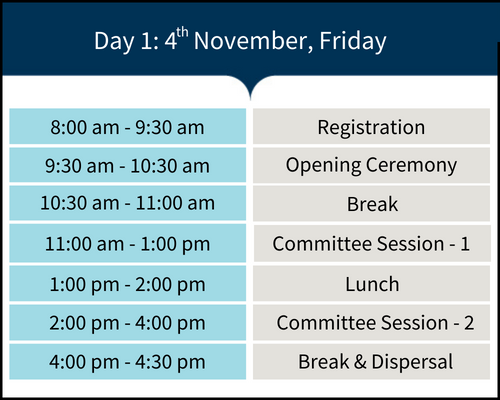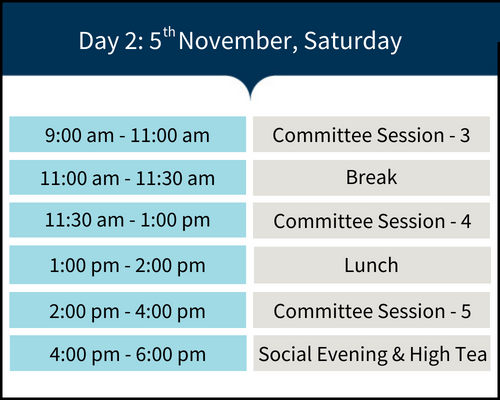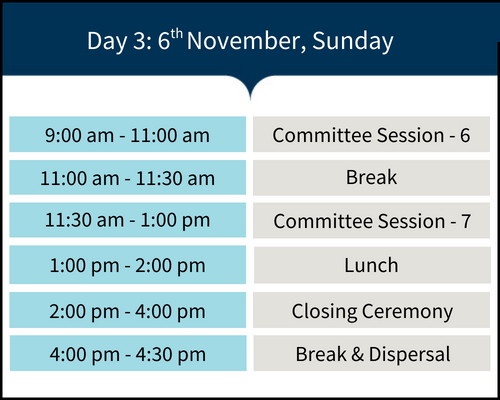 Event Agenda
All information pertaining to Committees, Agendas and other resources are available on www.oakridgejmun.com
Venue:
Oakridge International School, Gachibowli
Open for:
Grades 6 to 8
Inclusions:
3 Training Sessions
Delegate Kit
Lunch and snacks for the 3 days of the conference
Social evening
Payment Details:
The registration process for OAKRIDGE GACHIBOWLI Students:
Step-1: Pay the Delegate Fee and TAKE A SCREENSHOT of the payment proof.
Step-2: Fill out the details in the application form that was sent to you by email. Also, upload the screenshot in the Application form.
Registration process for students from OTHER SCHOOLS:
Step-1 REGISTRATION:
Faculty Advisor from the participating school shall send the details of their participating students by email (in the format provided).
Step-2 PAYMENT:
Option-1: Payment can be made by the school in lump sum for all their students and send the payment proof to us by email.
Option-2: Payments can be made by the students individually on our website, the faculty advisor to collect all the payment proofs from their students and send the folder with payment proofs to us by email.
Important Note: Individual Applications from any Students from other schools directly WILL NOT BE ACCEPTED. The registration and communication shall be done officially only through the Faculty Advisor of the participating school.